Dr. Kenneth Sarch has a varied and exciting career as a concert violinist. For nearly 15 years, he developed a following as Concertmaster of the Williamsport Symphony Orchestra. Dr. Sarch currently performs as Concertmaster for the Bloomsburg University Symphony and the Lycoming College Community Orchestra. He plays as 1st violin in the Northern Neck Orchestra for its season in Virginia. Dr. Sarch was the featured violin soloist with the Williamsport Symphony in the Autumn and Winter Concertos from Vivaldi Four Seasons. In 2008, collaborating with violinist Jennifer Sacher-Wiley, he performed the Holst Concerto for Two Violins, which was televised on WVIA Public Television. Kenneth Sarch was violin soloist in the Mozart Symphonie Concertante with violist Madeleine Darmiento and the Millersville (PA) University Orchestra and he was featured as a soloist with the Orquesta Sinfonica Juvenil in Santa Cruz, Bolivia playing the Mendelssohn Violin Concerto. His recitals throughout the U.S., Europe, Israel, and South America were received with rave reviews.
Some of his Program Themes are: "Bram's Holocaust Violin," "Gypsy and Jazz," "Dances Around the World," "The Violinist as Composer," "Music by Women Composers" and "American Violin Music." He brings to his performances a powerful tone, virtuosic technique, and a deep and passionate musical expression.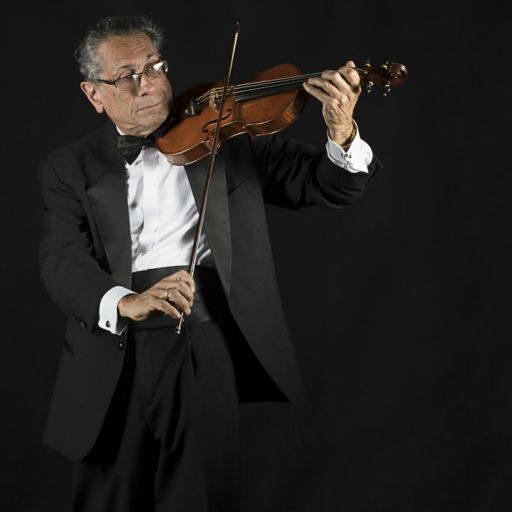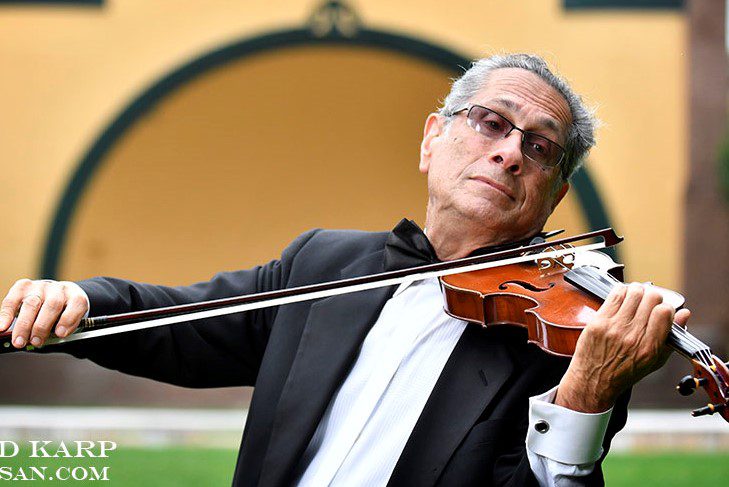 His chamber music playing has been equally impressive: 1st violinist of the Boston String Quartet in residence at New England Conservatory, violinist of the Shenandoah Piano Trio at Shenandoah University Conservatory, and chamber music at Tanglewood, FAME Festival (NJ), Brevard Music Festival (NC), Alabama String Summit, and many college music series.
In May 2011, Kenneth Sarch was invited to appear in recital at the Saint-Malo International Music Festival held in Panama. During this Festival, he premiered the Narcisco Garay Violin Sonata (1901) with American pianist Daniel Rieppel and performed the Beethoven Kreutzer Sonata with American pianist David Viscoli. Garay, one of Panama's leading composers, studied with Gabriel Faure in Paris.
His appearances as recitalist, soloist, and chamber musician, as well as his many radio and television performances, have earned him an international reputation.
Kenneth Sarch's orchestral experience as a violinist encompasses a host of orchestras under many of the world's great conductors.
Orchestral Positions
Concertmaster
New York Orchestral Society, Joseph Eger, conductor
Hartford Civic Symphony, various conductors (2 years)
Fame Festival Orchestra, Joseph Primavera, conductor
Maryland Symphony, Barry Tuckwell, conductor
Johnson City Symphony, James Marabel, conductor (5 years)
Boston Chamber Orchestra, David Sonnenschein, conductor
Williamsport Symphony Orchestra, Robin Fountain, conductor (14 years)
Bloomsburg University Symphony Orchestra, Mark Jelinek, David Tedford – conductors
Lycoming College Community Orchestra, William Ciabattari, conductor
Associate Concertmaster
Brevard Festival Orchestra, Henry Janiec, conductor (2 years)
Orchestral Positions
New Jersey Symphony, Matthias Abbas, conductor
American Symphony, Leopold Stokowski, conductor
Hartford Symphony, Arthur Winograd, conductor
BMC Orchestra at Tanglewood, various conductors including Bernstein, Ozawa, Copland, Foss, Tilson Thomas etc.
Northern Neck Orchestra, Virginia, Michael Repper, Conductor
"When I was a high school student, most of my friends had photos of sports stars hanging on their walls at home; I had concert flyers with photos of famous violinists like Stern, Menuhin, Ricci, Heifetz, Milstein, and Elman. There has always been something magical in hearing a great violinist performing on stage.
In my concert performances, whether solo, chamber music, or orchestral, I try to create that magical experience for my audience. I think of a concert violinist being like a great actor: bringing to life in one's own personal way, the emotions and messages of the music being played like an actor bringing a character in a play to life. I discovered this when I was engaged to play a Gypsy violinist in a Checkov play by a theater company in Hartford. When I dressed in costume as a Gypsy and entered the theater, I no longer felt like myself playing, but really as if I were an actual gypsy. I played so differently in costume – with complete abandon and with imaginative freedom. I recognized that I had played quite differently on stage– more reserved and self-conscious. I liked how I played as a gypsy and realized that getting out of myself and into the character and meaning of the music was the secret to reaching the audience. This is how I play now!"